Technical parameters
Name

specifications

Φ4m*75m

Φ4.5m*75m

Φ5.5m*75m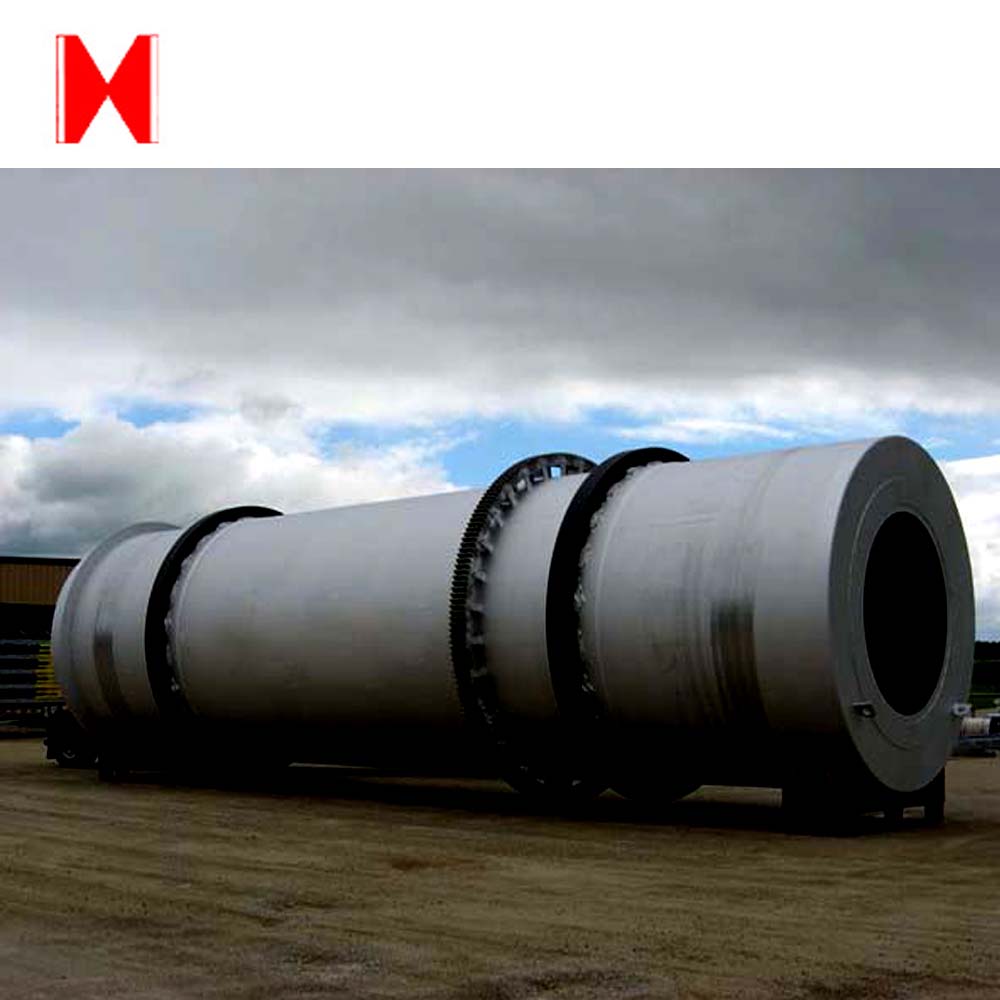 Product introduction:
Our company developed large new dry process cement rotary kiln product with cement research and design institutes in Tianjin, Nanjing and Hefei by using domestic advanced technology, and the product can match 3000~10000t/d large new dry process cement production line. The company has a first-rate rotary kiln development, research and design team, perfect test and inspection means and excellent large rotary kiln manufacturing equipment and manufacturing technology, and has formed a complete technology and production system integrating rotary kiln design, manufacture, install and debugging service.
Company profile: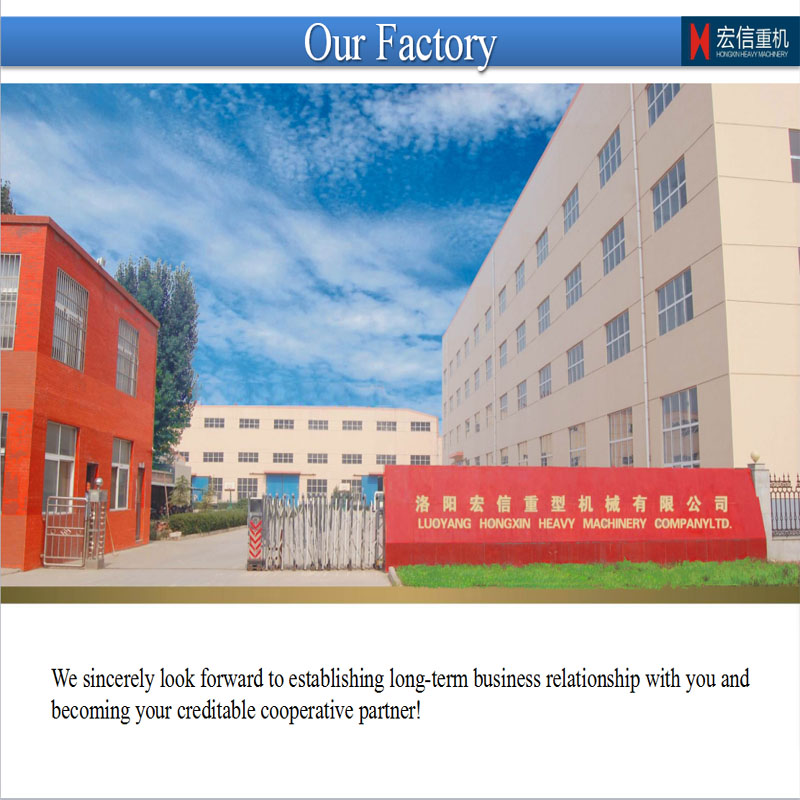 Luoyang Hong Xin Heavy Co., LTD. is located in Luoyang Xin'an Industrial Park, Luoyang Hongxin Heavy Machinery Co., Ltd is an enterprise featured with industrial designing, processing and manufacturing, which is qualified for import-export trade. Covering an area of 15,000 square meters and holding an annual production value of 80 million RMB, the company of 20 million RMB registered capital has total 100 staff members, among which there are 20 engineering technicians owning senior and medium professional titles and 40 intermediate and senior technicians capable of product designing and developing.
Hongxin is dedicated to produce reducers, hoists, crushers, Ball Grinding Mills and the equipments of screening, coal washing, metallurgy and cement, and replacement parts. Meanwhile, we provide the perform maintenance service for various series of equipments. There are 52 large-scale equipments applied into the manufacturing process, such as T200 CNC floor boring and milling machine, YK 73125 CNC molding gear grinding machine, YK322B CNC molding gear grinding machine, Y3200 gear hobbing machine, Y1600 CNC gear sharper, 4m vertical lathe, 6.3m CNC vertical lathe, T110 CNC boring machine, and 52 middle-sized productive and assistive equipments, which integrate strong manufacturing and processing capability with complete managing system of production and technology, quality management system and comprehensive testing measures.
Certificate: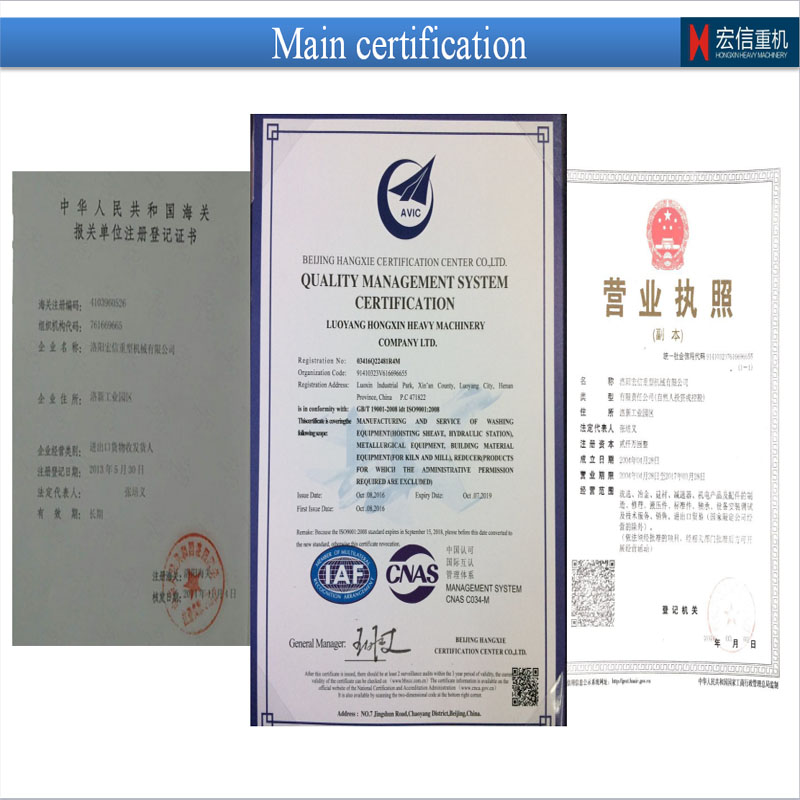 Contacts: